Once you have acquired the SSL/TLS certificate, you need to install it on your domain and check if it is working properly or not. When customers visit your website, they need to ensure that the connection is secure and their data isn't vulnerable. Certain aspects that ensure that you have a proper SSL installed are:
A padlock in the URL bar right before your domain.

A connection is securely made without any errors or warnings. You will get a below screen if the SSL is not installed or expired.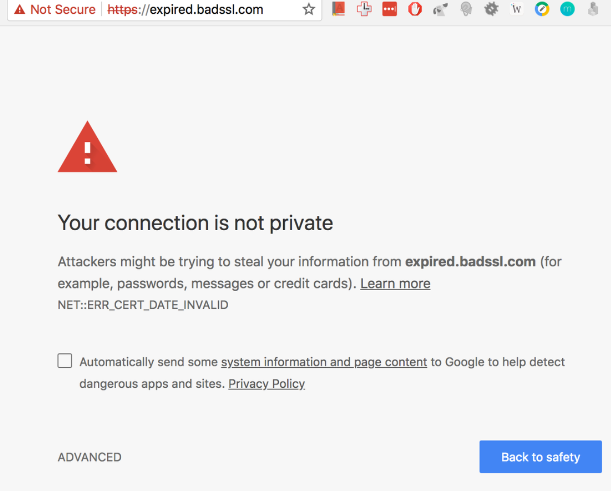 You need to consider that the primary certificate is not the only thing needed to verify your SSL certificate. Instead, an SSL certificate has a complete chain consisting of a root certificate and various intermediate certificates that come together to form that chain. If the chain is broken, your visitors might get an error denoting that the connection is not private or not secure.
Let's dive into the solution to this dilemma.
Once you've got your SSL certificate, all you need is to check with a certificate checker tool. There are multiple options available online.
We will share two different examples verifying your SSL Certificate from SSL Shopper and Digicert website.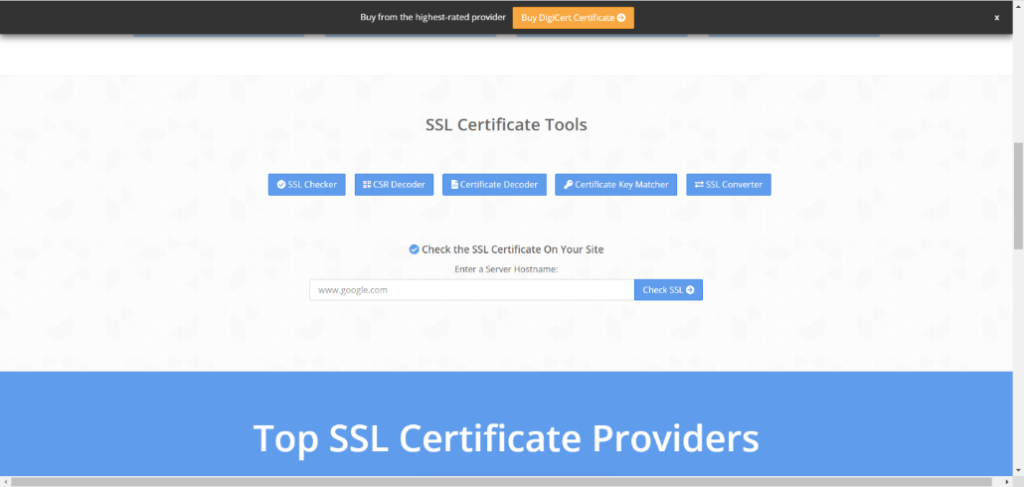 The steps are very straightforward. 
Open the website and enter your domain. 
You can view all the information related to your installed SSL certificate. 
Below is the screenshot for your reference.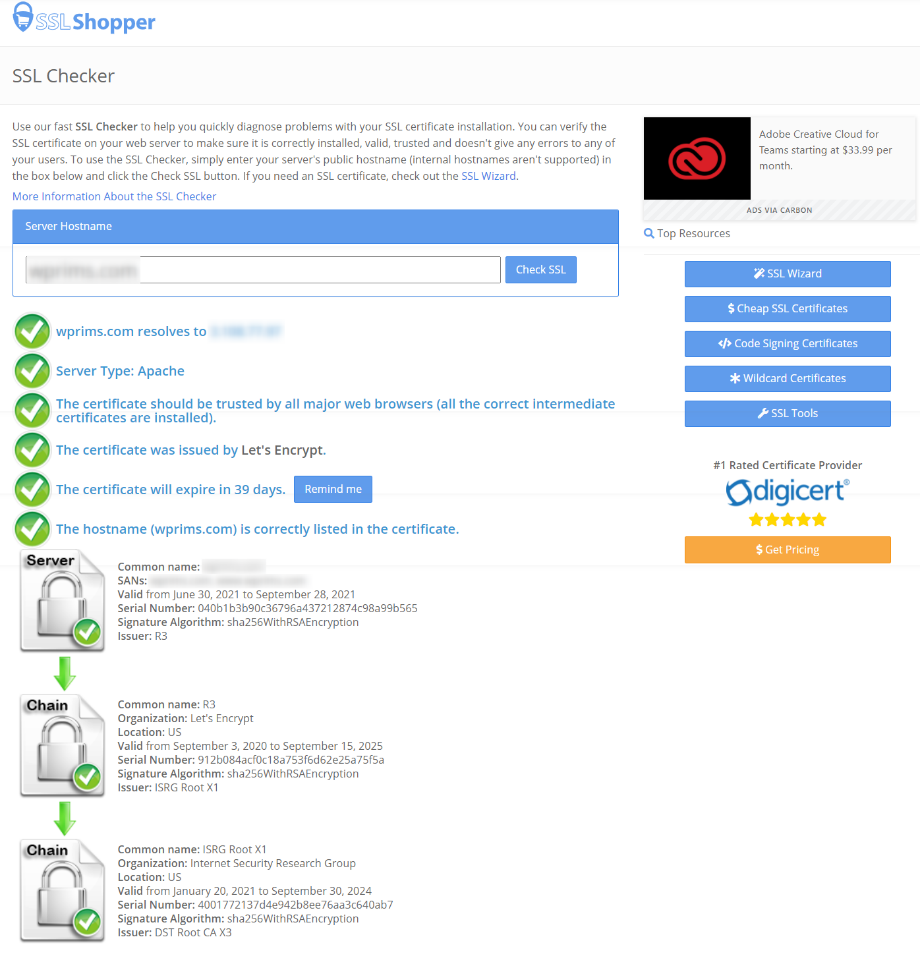 Once you have entered your domain, click on CHECK SERVER if your SSL is installed properly, you will get no errors.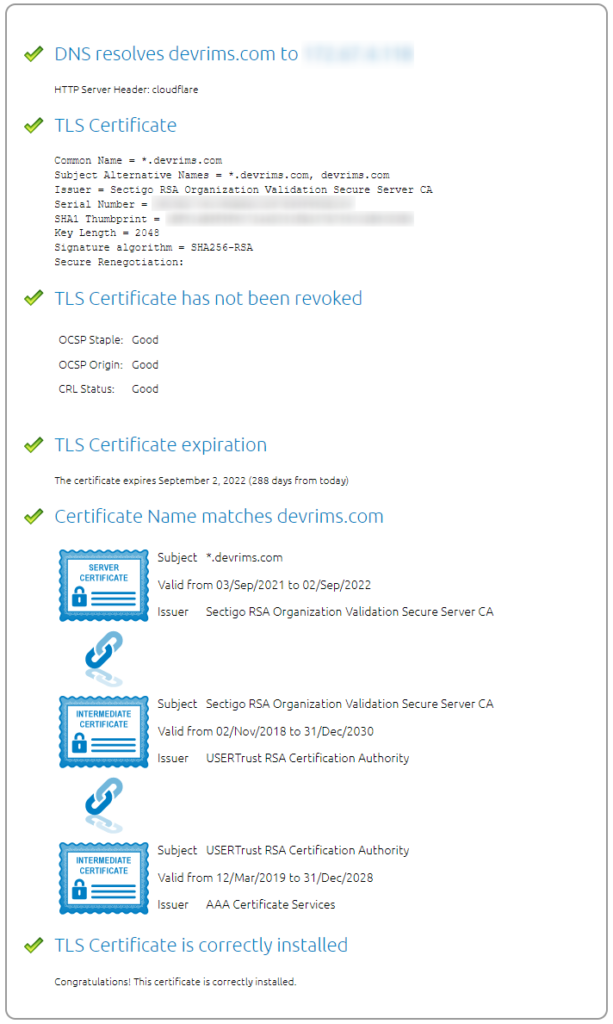 Using the tools above, you can verify your SSL certificate is installed properly or not to ensure that your customers feel safe and secure when browsing on your website.
That is all for now. Happy browsing!