A domain name can have a combination of characters and digits, and it can be used with any of the domain name extensions like .com, .net, .org, .biz, and many more. 
Every domain is unique, and it must be registered before you use it. If you have not purchased a domain yet, we would suggest you to buy it from any domain registrar available online. 
Note: Devrims is not a domain registrar and does not provide a domain registration service at the moment. 
Devrims provides a Staging URL by default with all the applications installed in your account so you can test the application during the development stage or after migration of your existing website. The Staging URL is accessible globally once the application is installed on your server.
This knowledge base article will explain how you can add a domain name to your Devrims server. 
1) What is Primary Domain?
The primary domain name is your application's parent domain name; it might be the main domain or a sub-domain name representing your website. However, if you have multiple domain names, for example:
www.website1.com 
www.website2.com
www.website3.com
You could select only one domain as your primary domain that you want your visitors to visit. In other words, your primary domain is the one you're most likely to use to represent your business online. 
Kindly note there is no room for more than one domain in the Primary Domain section.  
An Alias domain can be any domain that you wish to use in addition to your primary domain. All alias domains are completely independent domains unless you want them to redirect to your primary domain. For example:
www.website2.com
www.website3.com
test1.website1.com
test2.website2.com
3) How to add a Domain Name?
Login to your Devrims platform using your credentials.
Go to your desired server from the main server listing of Devrims Dashboard.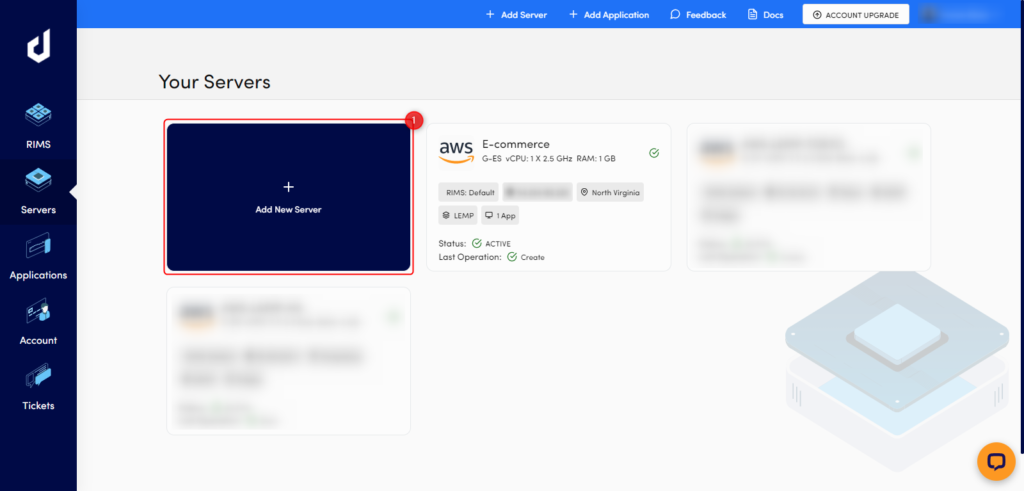 Click on the Applications tab and select your desired application from the list.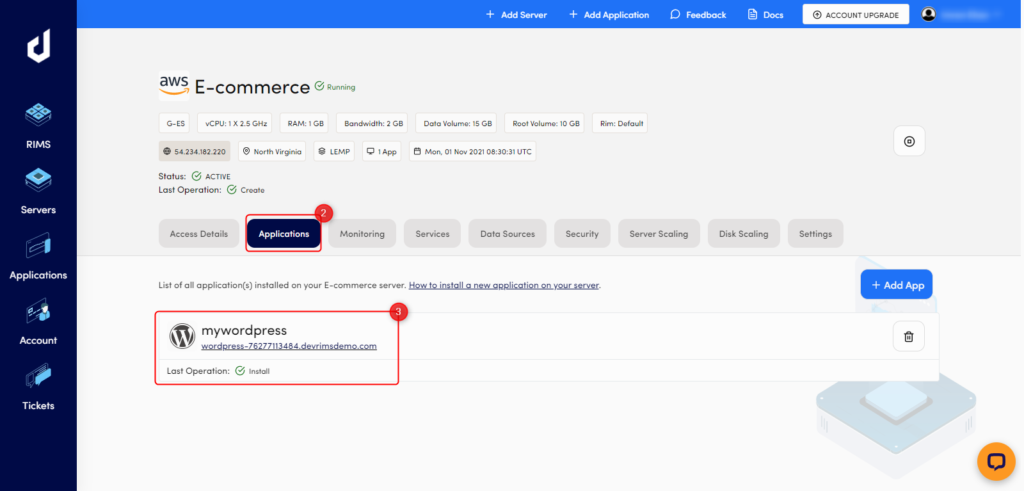 Click on the Domain Management tab and Add a Primary Domain.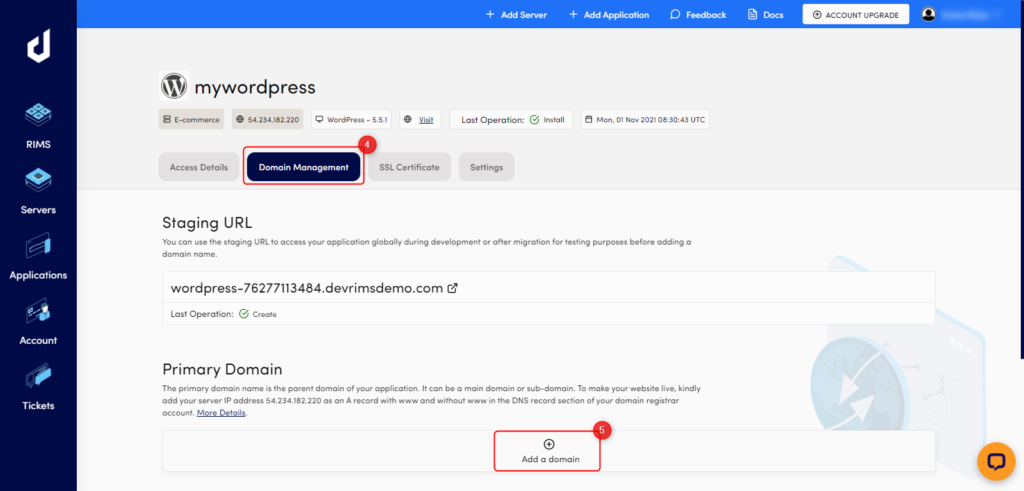 Type your domain name in the domain field and click on Save.

If you wish to change/remove your primary domain once it is added successfully, click on the Edit/Delete button.

If your application only uses one domain name, add it in the Primary Domain section. For all additional domains, except the primary domain, will be added as an Alias Domain.
You can add unlimited alias domains if your website uses more than one domain name. All the alias domains use the same server IP, so the domains are redirected to the same applications. If you need a domain redirection, for example, website2.com will be redirected to website.com. You can configure it via application configuration files like WordPress; you can apply the 301 redirection rule on the .htaccess file.
Click on the Add a Domain button to add an alias(es).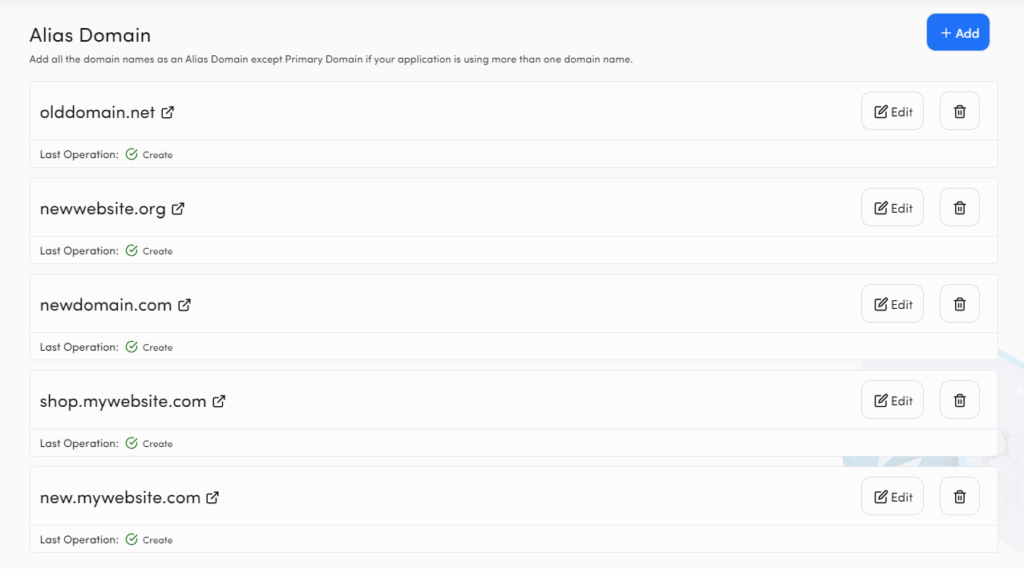 c) Test Application via localhost entry
After verifying your website via localhost entry and if you are satisfied that everything is working fine as per your expectations, kindly add your server IP address as an A record with www and without www in the DNS record section of your domain registrar account.

Once the DNS records are added and propagated globally, you can install our free Let's Encrypt SSL Certificate to your website or install a custom SSL Certificate. 
There are few prerequisites before installing Let's Encrypt SSL, which is defined in How to install free SSL certificate on your application.
Note: If you have any trouble adding a domain name or need help related to the DNS records or SSL installation, kindly contact our support on Live Chat or create a ticket from Devrims Dashboard.